This document will detail the process of enrolling an Android Device as Work Owned device in the Faronics MDM solution.
Step 1 – Ensure that your device supports Android for Work.
Some devices may not provide full support for Android for Work, in general most newer devices from major manufacturers will. To check you can look at the link below for a list of devices that Google certifies as supporting Android for Work;
https://www.android.com/intl/en_ca/enterprise/devices/
If the device is not listed in the list of devices supported you may still be able to enroll the device provided that the device manufacturer provides full support for Android for Work in the device and the device is running Android 5.1 or higher.
Step 2 – Reset your device.
Devices can only be added to the MDM solution as a work owned device during the initial setup. To begin initiate a reset of the device by opening the settings on the device and browsing to General Management  Reset -- > Factory data reset.
Step 3 – Follow device prompts to setup the device stopping at the screen where you are asked for your Google Account details.
In the screen where you would normally enter in your email address enter in the value afw#deepfreeze as shown in the screen shot below.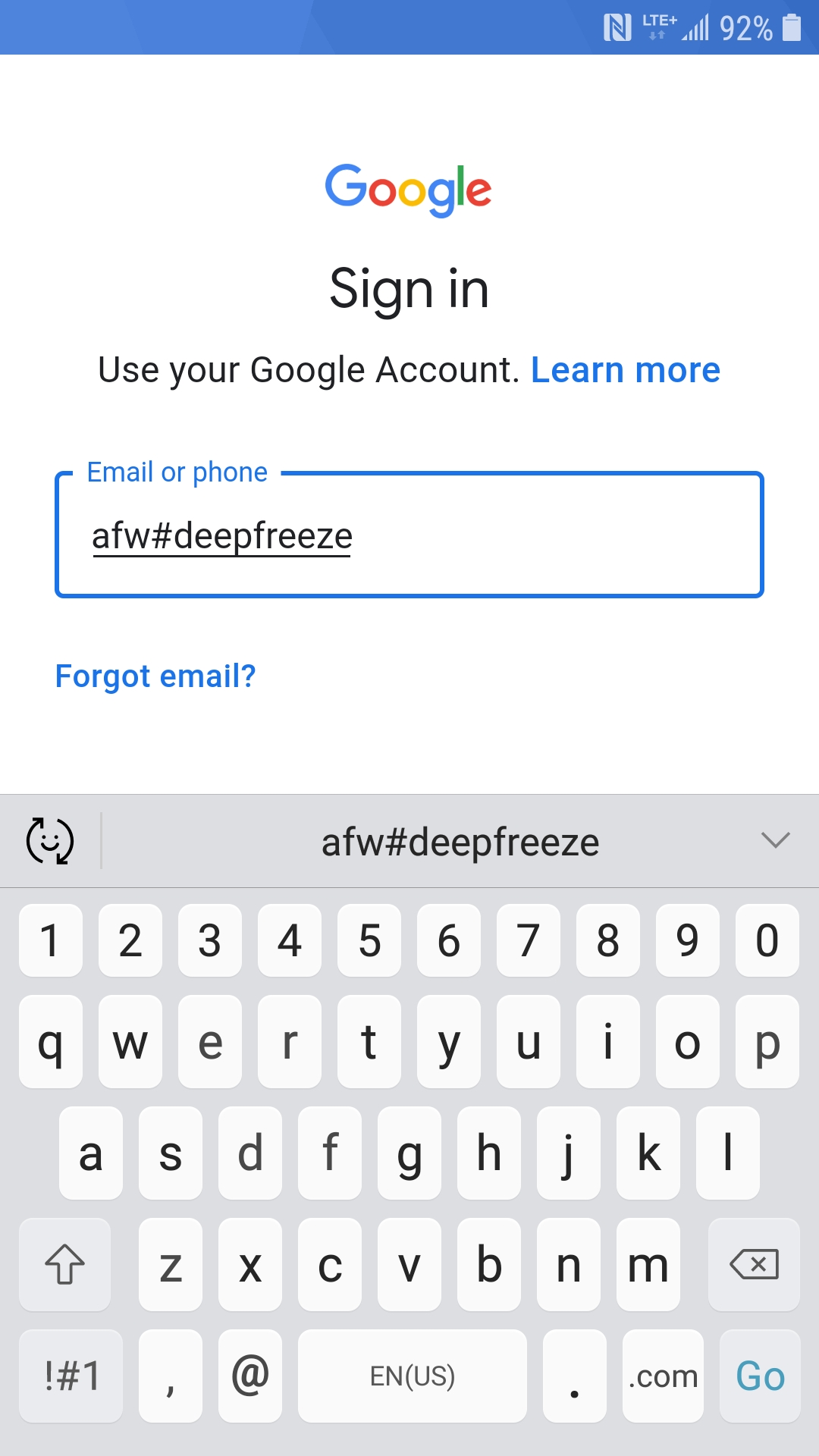 Click Next.
Step 4 – Accept the installation of the Deep Freeze MDM application.
Next the Deep Freeze MDM application will be installed on the device, click Accept on the prompts that are shown to allow the App to be installed.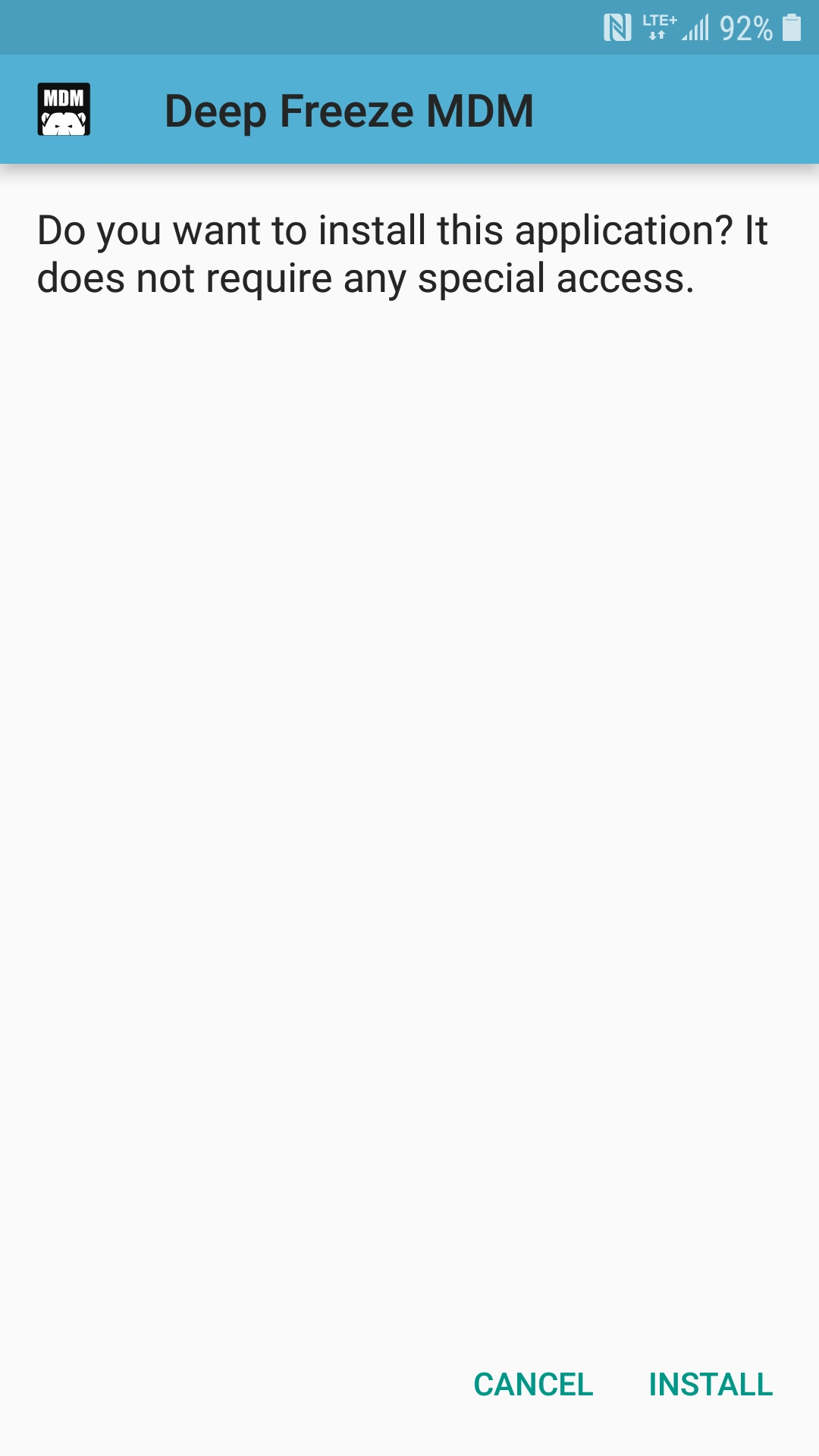 Step 5 – Enter in your Enrollment Code to complete the installation process.
The next screen will prompt you for your enrollment code, this code will be the unique identifier that links your device to your MDM solution. Enter the enrollment code in the box provided and click on Enroll Device.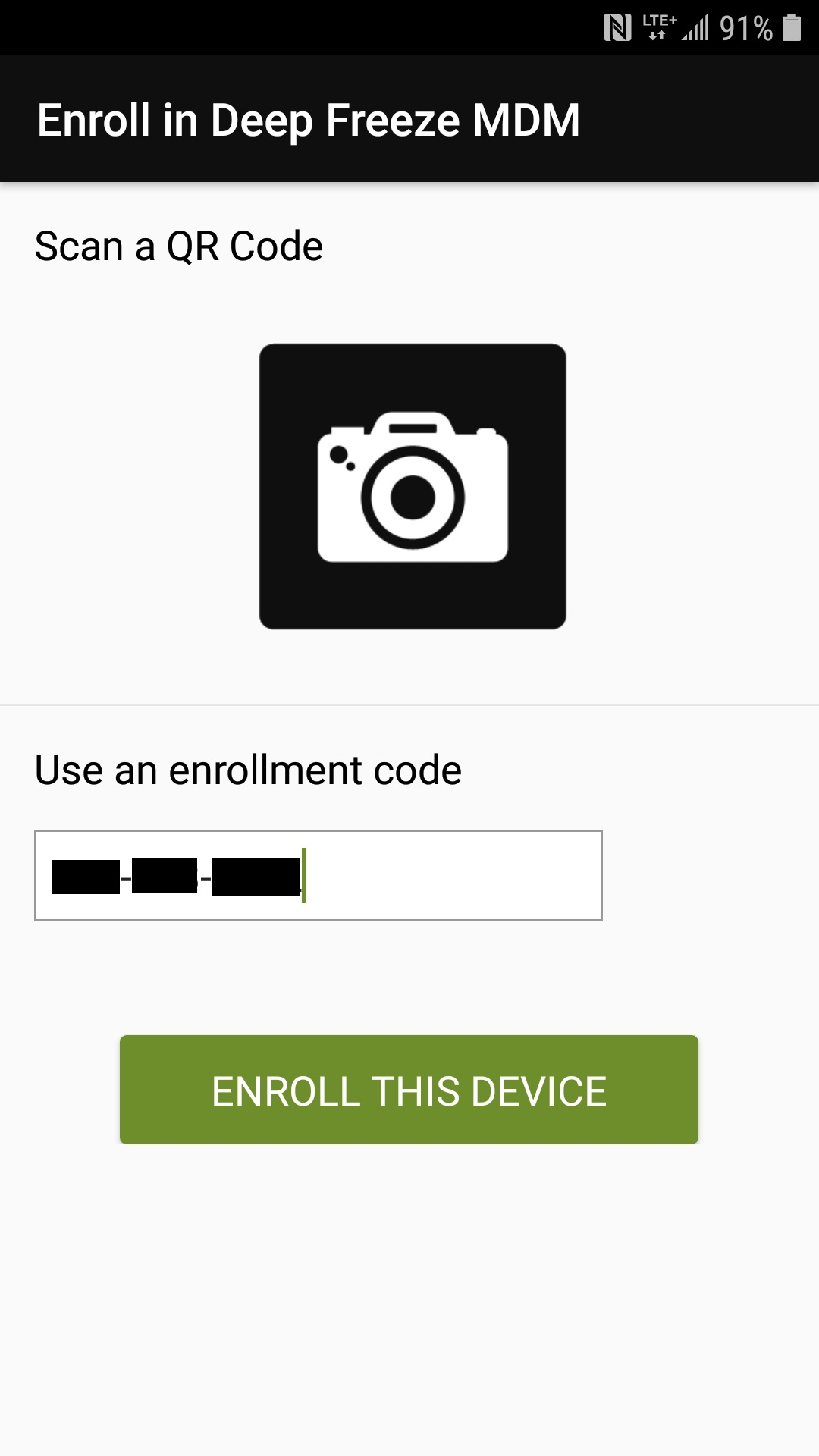 After clicking on Enroll this Device the device will prompt you to acknowledge the installation of the work profile.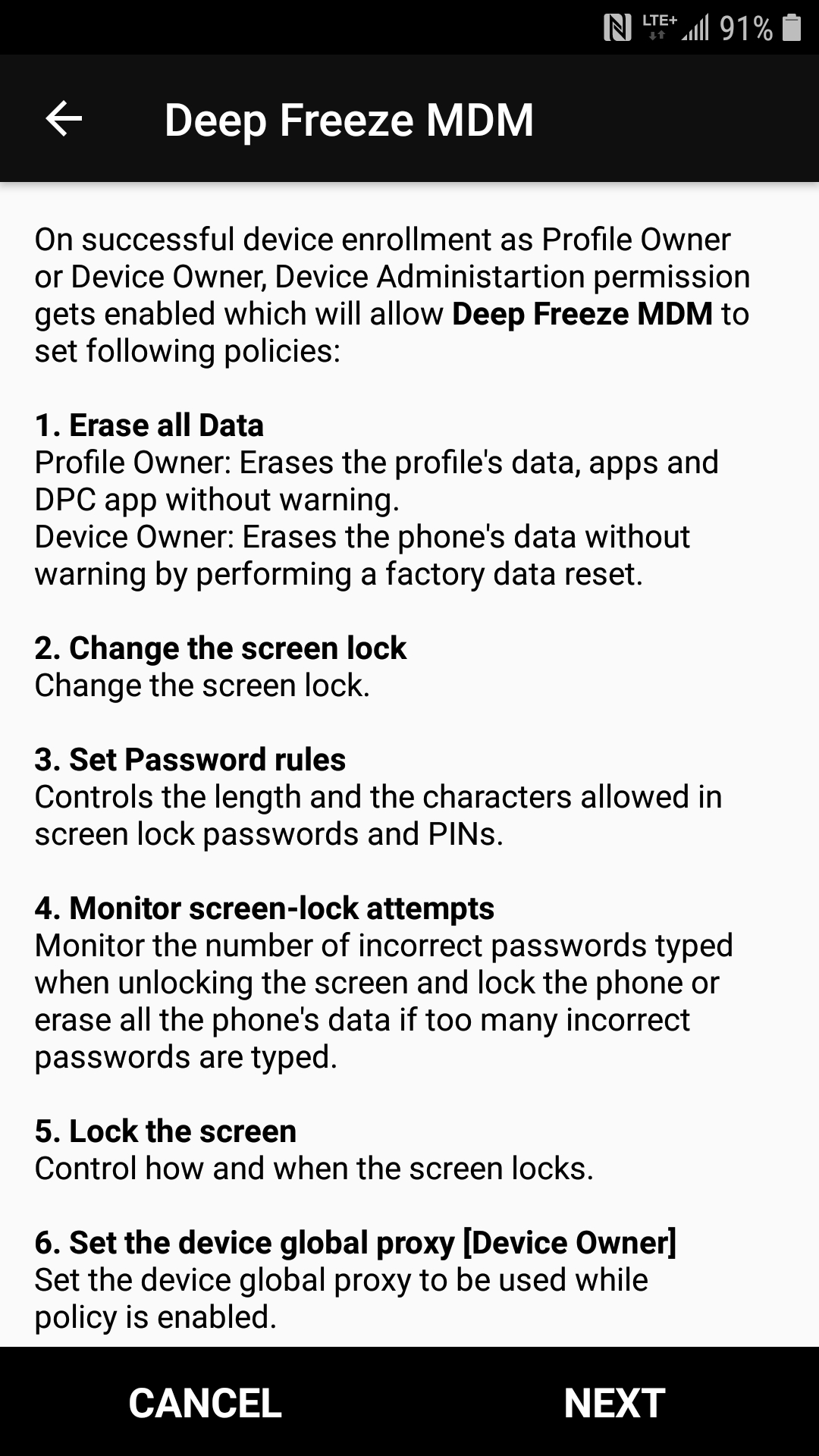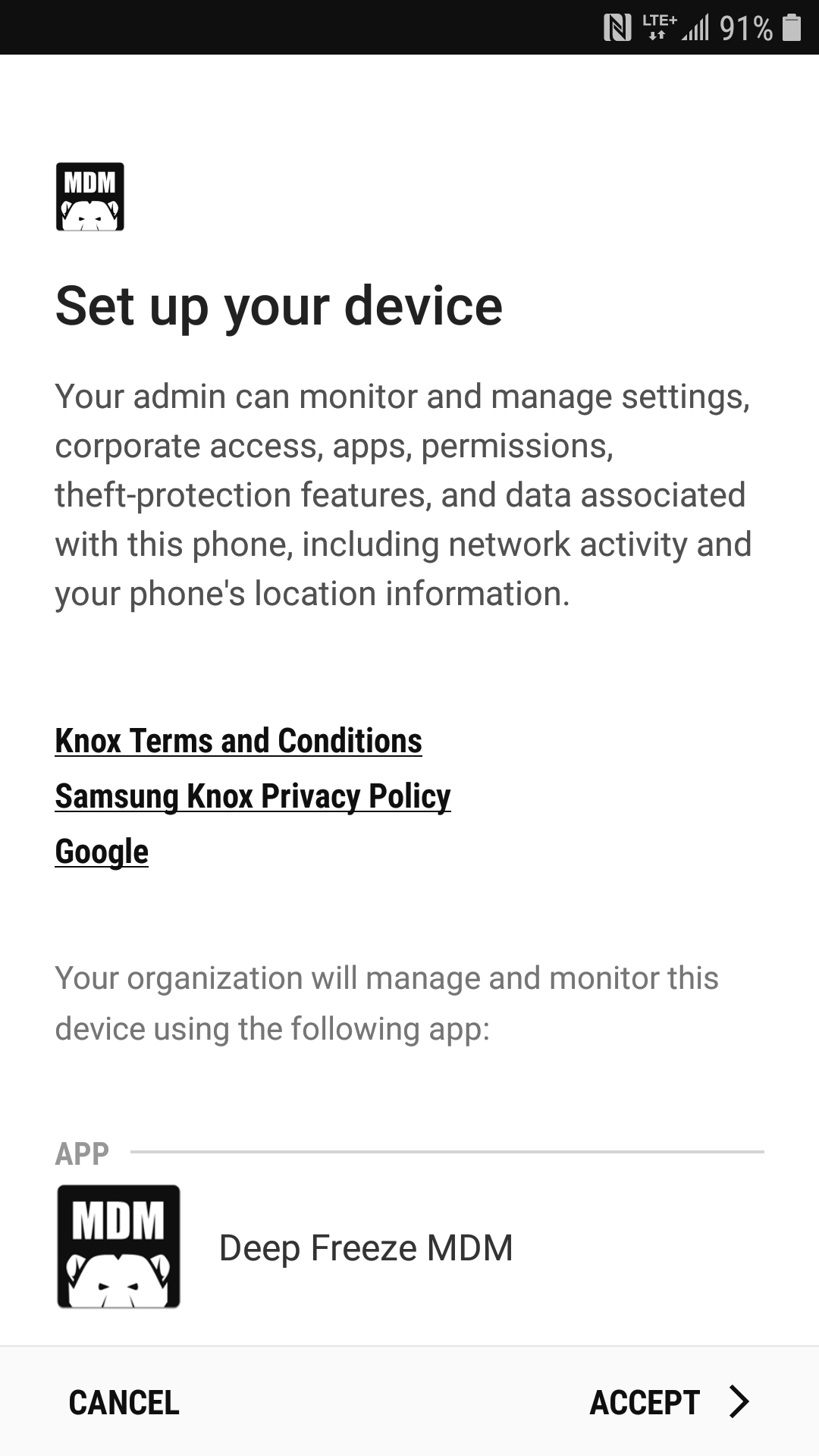 Step 6 – Allow usage access and Mobile Data Usage history for the Deep Freeze MDM application.
Next the Deep Freeze MDM Application will open showing any potential alerts that need to be addressed such as the Mobile Data Usage History permission. 
Select the appropriate prompts to allow the MDM application access to Mobile Data History.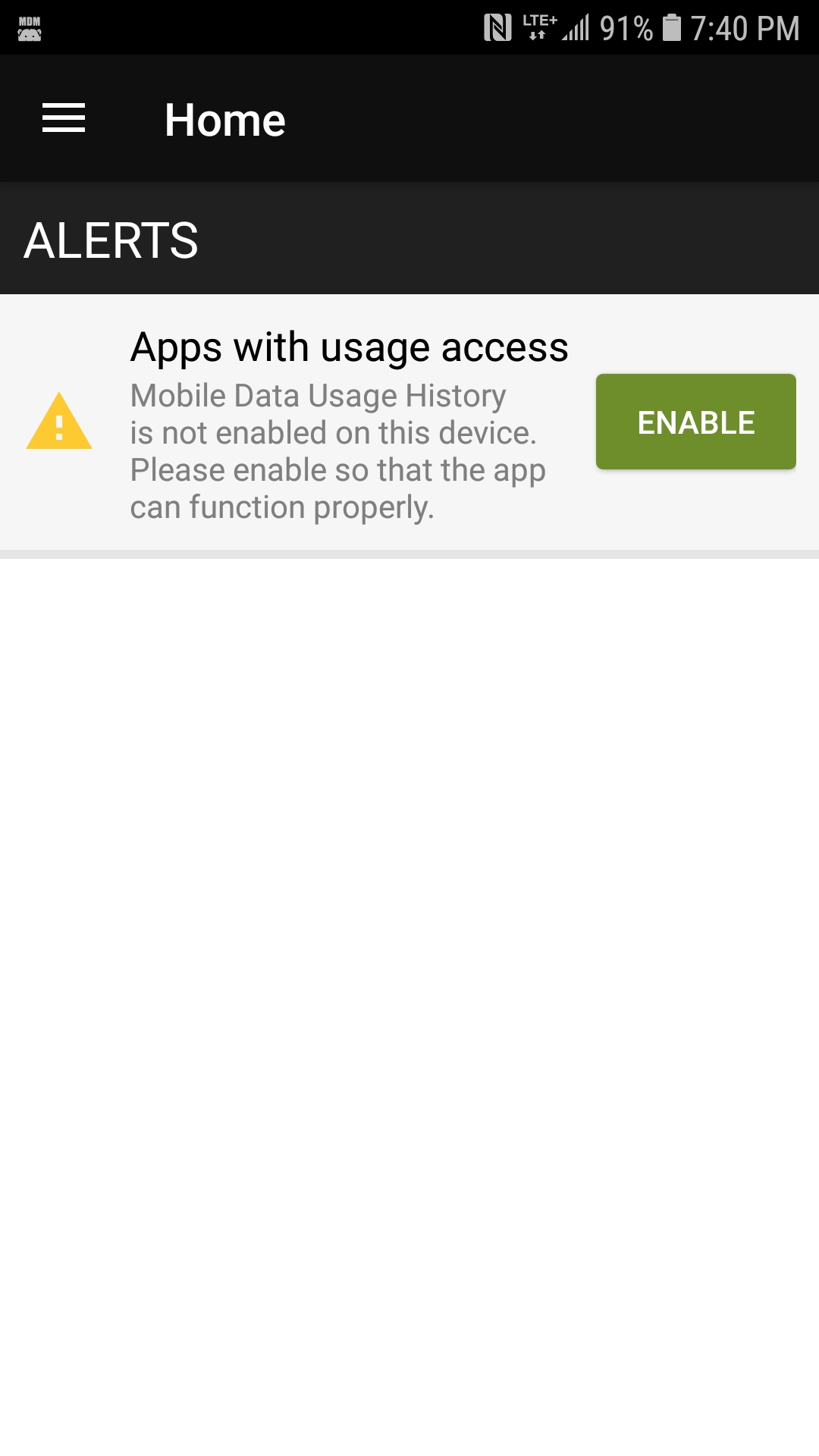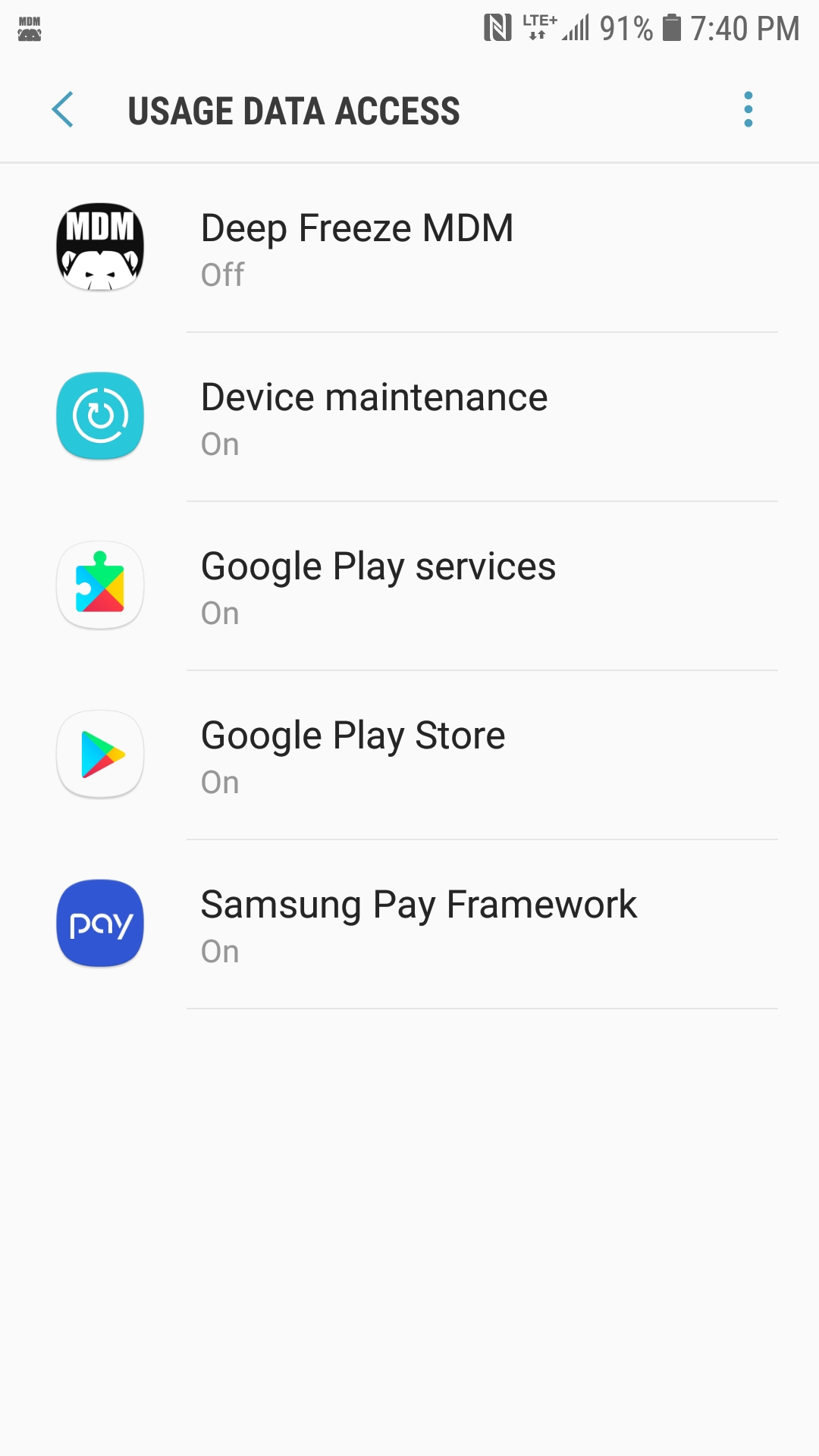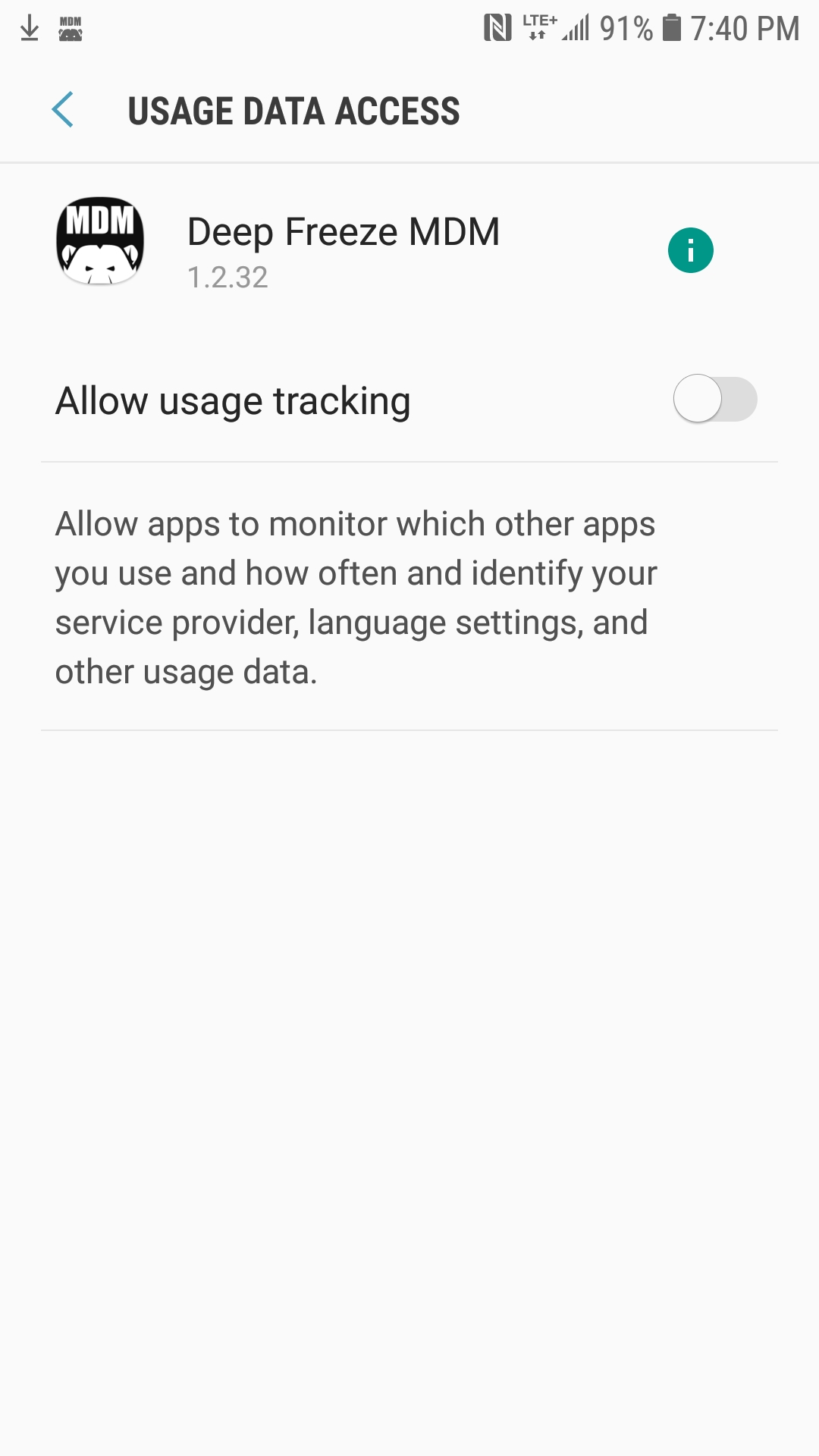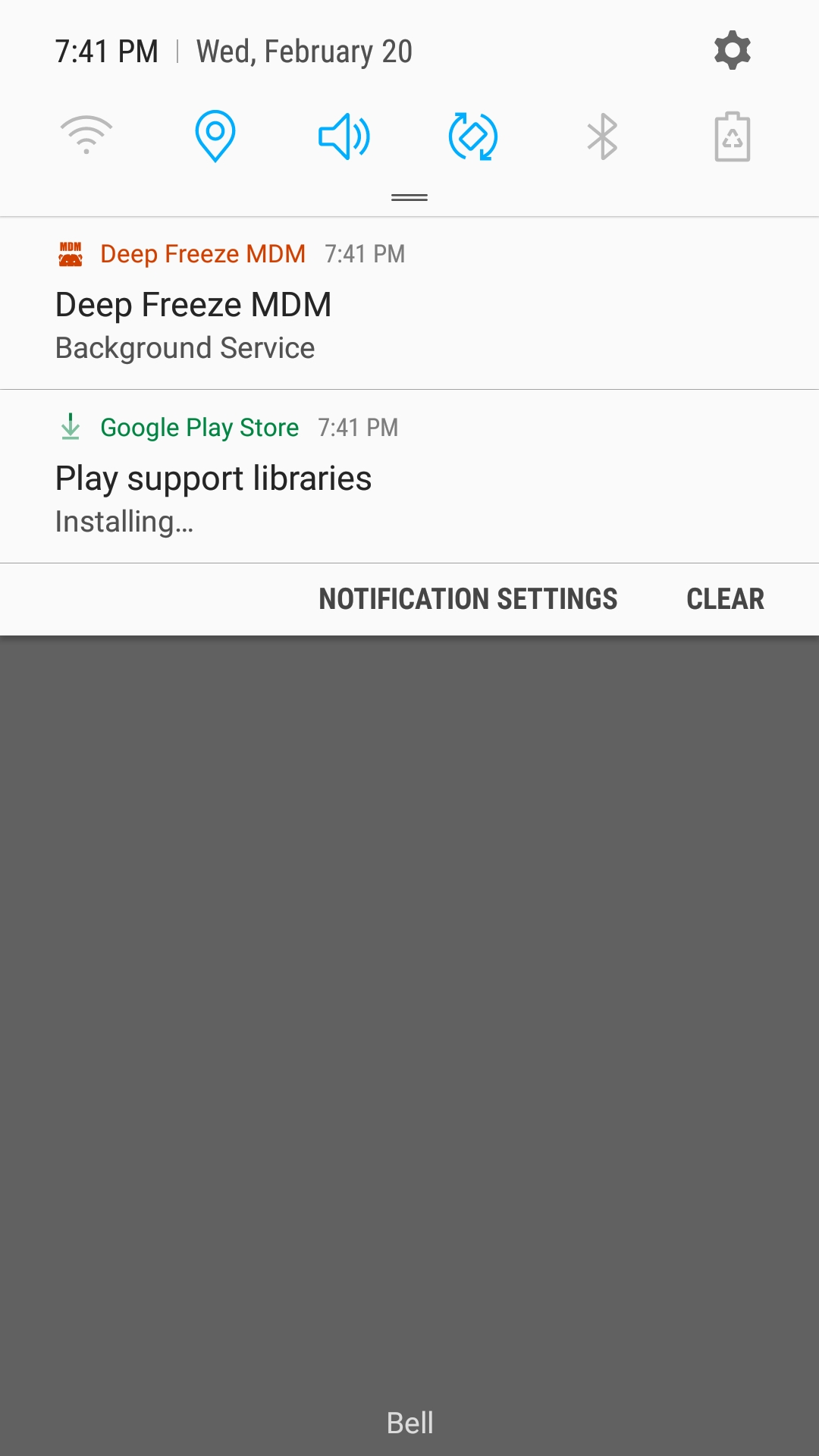 Once enabled enrollment is complete and the device will begin installing any applications assigned to it.